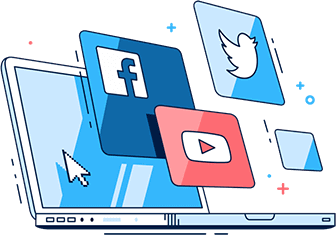 How to unblock websites
This guide will explain common reasons why websites are blocked, why using a VPN is the best way to unblock restricted websites, including why other methods just don't cut it.
If you'd like to skip the details, get Hotspot Shield and unblock websites right now.

Why are websites blocked?
Certain websites may be blocked in your country for cultural, religious, or political reasons. For example, your government might believe that certain websites contain content that is harmful to the government, or offends religious sensibilities.
Websites might be blocked at your workplace because your supervisors feel that they are making employees less efficient.
Internet access at school might be restricted because the administration may feel that certain websites and social media platforms are distracting to students.
Some websites might also be blocked because of imperfect content filters. This type of software was meant to restrict access to harmful websites, but can also block legitimate websites that you need to access to conduct research or purchase supplies.
To gain access to blocked websites right now, download Hotspot Shield and give it a try for free.

Commonly blocked websites
These are the types of websites that are commonly blocked at offices, at schools, or by governments.
Social media
Dating websites
Shopping websites

Gaming websites
Porn websites
Streaming video/music websites
If you are blocked from these types of websites, download Hotspot Shield and free yourself from restrictions now
---

Options for unblocking websites
Here are the pros and cons of some commonly suggested methods for gaining access to restricted websites. This summary will clear up many myths regarding website unblockers.

Use a VPN
A VPN allows you to connect to a secure server and hide your identity whenever you are online. Your data is encrypted and a VPN protects all of the Internet connections on your computer, not just your browser.
Pros

Easy to install and use: no configurations are necessary
Your data is protected by military-grade encryption technology
Hides your IP address and other personal information
Depending on the strength of your Internet connection, Hotspot Shield can improve your browsing and streaming speeds
Your browsing history is not logged on Hotspot Shield's servers
Reliable access to thousands of global servers, with unlimited bandwidth
Protect multiple devices under one account
With Hotspot Shield Premium, users get 24⁄7 live tech support

Cons

There is a small monthly cost
As you can see, a VPN should be your first choice to unblock blocked websites.
Download Hotspot Shield and get immediate access to the websites you are currently blocked from.
---

Use a Proxy
A proxy server is another way to mask your IP address, allowing you to get around content restrictions. But unless you do a lot of research on the proxy service you are using, the security risks can outweigh the benefits.
Pros

Many free options out there
Easy to configure access

Cons

Many free servers have poor uptime
Most servers log your browsing history
You don't know who is running the server you are using
Your data is not always encrypted
---

Use Tor
Pros

A Tor browser is very secure
Free to use the network and software

Cons

It slows down your Internet connection and you may not be able to do things that require a lot of bandwidth, like download large files or watch movies
You need to use the Tor browser to access the network
Since Tor is used to hide extremely sensitive information, you could be marked for surveillance, if you use Tor frequently.
Tor can be a decent option to unblock websites, but the slow speed does not make it a good solution for most people. If you watch a lot of shows on Netflix, Amazon, or Hulu, a VPN is a better option for unblocking websites.
---

Use Wayback Machine
Wayback Machine is a website that tries to archive the entire Internet. Some people suggest using it to access blocked websites.
Pros

Free to use
Usually not blocked

Cons

Since it is impossible to archive the entire Internet, smaller websites are not always available
You are accessing archived web pages, so you won't have access to the most recent updates
Some content like images may be missing from some pages
You usually cannot purchase things on Wayback Machine because it is not a live version of the website
Wayback Machine might work in a few select cases, but in most situations, it is not a practical way to unblock websites.
---

Use Google Translate or Cache
Another way to unblock a website is to use Google Translate or Google Cache. Translate can help you translate localized versions of a website that you do have access to. Cache works like Wayback Machine, allowing you to see archived versions of a website.
Pros

Free to use
Google Cache can give you more recent information than Wayback Machine
Google Translate can allow you to access a live, localized version of the website

Cons

Translations are never perfect and one misunderstanding can lead to unwanted financial or personal consequences
A cached version of a website could be missing important information
The information or products on the localized version of the website may not be available in your country
Localized websites can contain less information than the original version because the cost of translating the content can prevent full translation
Both of these options are not ideal for unblocking websites. They sometimes offer old or inaccurate information.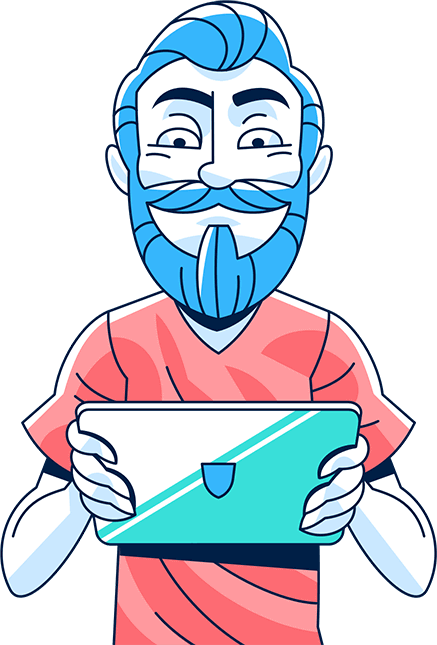 How do I unblock website right now?
Unblocking websites is easy. Just follow these steps:
Sign up for a Hotspot Shield account
Download the Hotspot Shield app
Turn on the VPN and access your favorite websites
That's all there is to it! You'll be unblocking your favorite websites in minutes.