The Best Way to Unblock Twitter in 3 Clicks
If your workplace, school or even home network blocks Twitter, you can bypass these annoying restrictions and regain access to this social media platform using Hotspot Shield VPN. View Twitter and the entire Internet when you connect to websites through our reliable and safe service.
Why Should I Choose Hotspot Shield VPN to Unblock Twitter?
Though many Internet users rely on Web-based gateways, like proxies, to help them connect to websites that have been blocked, these servers may not be safe to use with Twitter. Unblocked content in any form can prove tempting, but users should take every step to secure their data and keep themselves safe.
Web-based gateways often require that users give their servers special permission to access data and identifying information, which can compromise promises of anonymous browsing and open users up to having their information stolen.
Hotspot Shield and Secure VPNs are Different. When you use Hotspot Shield, you can:
Maintain your privacy and access Twitter anonymously
Encrypt your data
Keep your online activities private; we never log your online activities
Choose an IP address originating from your preferred country or state
Access your favorite sites, including Twitter, from anywhere
Access to Twitter on-the-go on Android or Apple devices
Get protection from millions of malware threats
Keep your browser running fast
Other Ways to Unblock Twitter
Use a Proxy

Proxies work by replacing your IP address with a new one. They can require that users grant access to devices through special permissions, which many find disagreeable.
Download Mobile Apps

Since Twitter remains a staple on many young people's phones, teenagers and young adults often look to apps to unblock Twitter at school. These apps can trade your IP address for another one that hasn't been blocked by Twitter.
Use Browser Add-ons

Some users prefer to use VPN browser add-ons for Chrome or Firefox when attempting to access Twitter. Unblocked content can display using an alternative IP, rather than that provided by your ISP.
More Tips
Employers and educational institutions often impose restrictions on what employees or students can view. We've put together a list of tips that can help you discover new ways to unblock Twitter or anything else you want to see online.
Why is Twitter Blocked?
Certain organizations, institutions or governments can restrict access to Twitter for a number of reasons. Some governments may consider Twitter a threat to order and may not want the social media platform to spread information or for their citizens to speak freely. Employers may think that employees who use Twitter decrease productivity. Additionally, administrators may not want to unblock Twitter at school because they consider it fertile ground for activities like cyber-bullying.
---
At Hotspot Shield, we believe in a free and open Internet that's accessible to everybody.
Unblock Twitter the Login Page

Get unrestricted access to Twitter by changing your IP address. We offer users the ability to choose an IP based on the region of their choice to bypass country-related or location-based restrictions on this social media platform.

Unblock Restricted Profiles and Content

Bypass restrictions that keep you from viewing blocked content or profiles by using Hotspot Shield. Our VPN allows you to choose your IP so that you can gain access to content and profiles that have been restricted based on your identity or residence.
---
Download Hotspot Shield for Free!
More than 650 million Internet users use Hotspot Shield to keep their online activities anonymous and their personal data private. Download Hotspot Shield and start accessing blocked sites today!
We don't collect, store or share your data
---
Some More Helpful Articles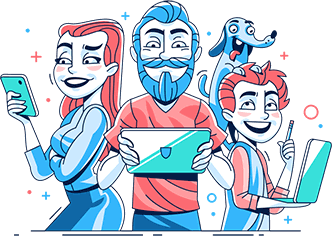 Download Hotspot Shield VPN. It's Free!
Join over 650 million users already enjoying absolute Internet Freedom around the world by downloading Hotspot Shield VPN.