Unblock the Most Popular Video Games from Any Country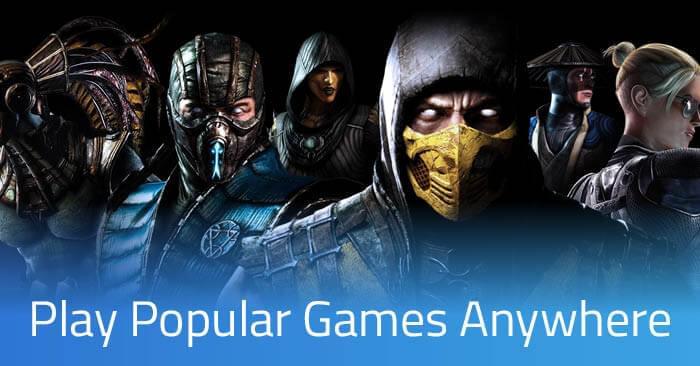 Video games have been igniting controversy almost as long as they've existed. Censors regularly ban games in certain countries due to objectionable content, but rarely is a game banned everywhere. That means that your IP address can determine whether you have access to some of the web's hottest games. If it doesn't seem fair to you that you can't play a game because of where you live, we can help. Read on for a list of seven popular games that some countries have banned and how you can play them.
Mortal Kombat X ($59.99)
The Mortal Kombat series of games has sparked backlash for its gory violence since its 1992 debut, and Mortal Kombat X, the game's latest installment, is no exception. Mortal Kombat X's fatalities, or lethal finishing moves, are more realistic and graphic than ever, prompting Australia to ban the game. MK X is available in all other countries.
Grand Theft Auto 5 ($59.99)
A video game about violently stealing cars and picking up prostitutes is sure to incite a little outrage, and Grand Theft Auto 5 (GTA 5) has received more than its share. The game's violence and cruelty got it banned in Saudi Arabia and Australia, but it is available in the United States, United Kingdom, and all other countries.
Homefront ($19.99)
A first-person shooter game based on tensions with North Korea in 2010, Homefront has been banned in South Korea and is heavily censored in Japan. The game's negative depictions of Korea and its leaders prompted the censorship. If you want to play Homefront, try accessing it from a virtual location in which it's not banned, including the U.S., U.K., Australia, and Canada.
Monster Strike (Free)
Not much is controversial about the Android version of Monster Strike, available for free in the Google Play store. However, you can't access the free version of the game in all countries. You can use our unblocking tool to get around those restrictions just like you can with banned games, see below for the step-by-step explanation. Try downloading the free version from a geo-location in France, China, Sweden, the U.S., or Japan.
Warface (Free)
Warface is a free, first-person shooter that you can play online. The problem is that you can only access the server for your country, which can limit options and gameplay in certain locations. For example, Korean gamers often prefer to play on the U.S. server. To change gaming location, use Hotspot Shield Premium multiple virtual locations.
Dragon's Dogma ($29.99)
This action role-playing game is available online only in Japan, so Korean gamers typically like to use a VPN (virtual private network, more on that later) to play it. The VPN tricks the game into thinking you're in Japan, so you enjoy all the gameplay with none of the restrictions.
Command & Conquer: Generals ($9.99)
This war game has been banned in China for a story line involving the destruction of China. You can play the game in all other countries, including Japan, Hong Kong, and India.
Hotspot Shield VPN Can Unblock Banned Games
The way websites determine whether an online game is permitted in your country is through your IP address. This address tells the site the country from which you're browsing. However, you can hide this information and tell the site you're surfing from another country with Hotspot Shield VPN. Hotspot Shield exchanges your IP address with another one from the country of your choice so yours remains hidden.
In fact, with the Premium version, you can choose an IP address from any one of 18 countries. You simply choose a location in which the game you want to play is not banned, and, just like that, the game unlocks. For example, with Mortal Kombat X, you would choose any virtual location besides Australia, where the game is effectively banned.
Get Your FREE Download Now!
Censorship and politics don't have to get in the way of your gaming with Hotspot Shield. This free tool conceals your geo-location, making it impossible for gaming sites to limit your access based on that information.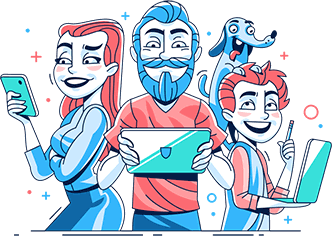 Download Hotspot Shield VPN. It's Free!
Join over 650 million users already enjoying absolute Internet Freedom around the world by downloading Hotspot Shield VPN.
We don't store or share your IP address