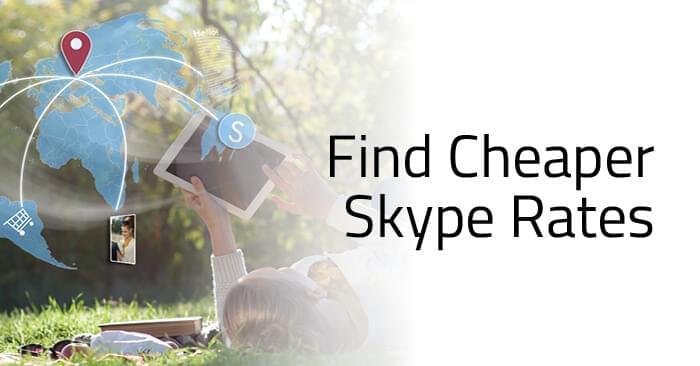 Get Lower Skype Calling Rates with Hotspot Shield
Do you use Skype to make international calls?
While there are other Internet telecommunication apps, Skype is one of the most popular. Skype is free when making calls through the app, but you'd need to pay a subscription fee to call landline or mobile numbers.
Additionally, the calling rates are different for each country. So, if the country you live in has high international calling rates, then it's a high likelihood that your Skype international calling rates will be high as well. However, if you're living in the U.S., then your rates would be on the low end.
So the question is if you're living in a country that has high calling rates on Skype, is there a way to get lower rates? Fortunately, there is a way.
The trick is to make Skype think that you're making the calls from inside the U.S. or any place where you can find cheaper rates. How is this possible? The solution is by using the Hotspot Shield app.
How Does Hotspot Shield Work?
Hotspot Shield is an app that enables you to connect virtually to a server in the virtual location of your choice. In this instance, you would want to connect to the virtual location in the U.S.
Hotspot Shield will then assign you a U.S. IP address. An I.P. address is the numerical identifier for the device you use to connect to the Internet. It tells the site you are visiting the country and region you are surfing from.
So by using Hotspot Shield and connecting to the virtual location in the U.S., Skype will think that you are surfing from the U.S. and will give you the lower calling rates.
Step by Step Instructions to Getting Cheaper Skype Rates
Follow the step by step instructions below to use Hotspot Shield to get access to Skype so you can make calls for lower rates.
1) Turn on Hotspot Shield on your device. The Hotspot Shield app is available on Windows, Mac, iOS, and Android. Click below to download the app on your devices:
You may upgrade to Hotspot Shield Premium version to unblock up to 9 virtual locations: United States, Australia, Canada, Germany, United Kingdom, India, Hong Kong, China, Japan. And protect up to 5 devices simultaneously. here to upgrade to Premium.
2) Inside the app, once protection is activated, select the virtual location of your choice: country from where you wish to create Skype account and thus be able to get cheaper Skype rates).
3) Create a (new) Skype account from the virtual location of your choice, sign-in, and by credits from there! Usually, you'll score the cheaper rates when you can buy them "as local". So if you are outside US and want to call someone in the US, you should use Hotspot Shield US virtual location in order to create a Skype account from the US.
If you have difficulties using Hotspot Shield and need support or have questions, contact us via our help desk. We will be happy to help!
Please, share in the comments if you have similar tricks to save money using Hotspot Shield.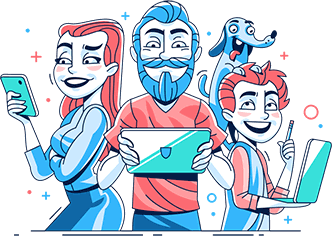 Download Hotspot Shield VPN. It's Free!
Join over 650 million users already enjoying absolute Internet Freedom around the world by downloading Hotspot Shield VPN.
We don't store or share your IP address