facebookcorewwwi.onion - Definition from the Hotspot Shield Encyclopedia
This is a .onion domain that allows the use of the social media platform Facebook through the Tor Network, using the Tor protocol. Onion domains are exclusively used through the Tor network and Facebook is one of the few social media platforms that allows its use through Tor. In April 2016, there was reportedly over 1 million users of the .onion Facebook domain and the business has been applauded for allowing its use on the Tor Network. This domain allows people who live in a country with censored internet access to Facebook when it might be blocked, and also gives users a great level of privacy protection. Usually without the .onion domain, access to Facebook on the Tor Network would be intermittent and would frequently return error messages.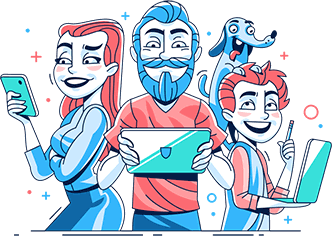 Download Hotspot Shield VPN. It's Free!
Join over 650 million users already enjoying absolute Internet Freedom around the world by downloading Hotspot Shield VPN.
We don't store or share your IP address