Wi-Fi Security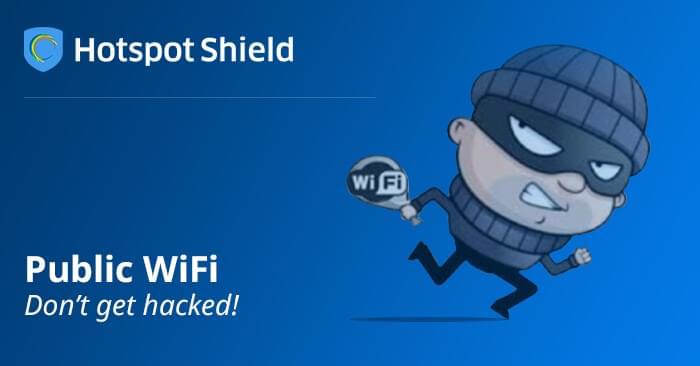 Protect your identity and sensitive data at public Wi-Fi hotspots with Hotspot Shield VPN
Encrypts your network traffic data
Provides Wi-Fi security at hotels, airports, coffee shops, etc.
Gives you private and anonymous browsing
Compatible with Windows, Mac, iOS, and Android
The Importance of Wi-Fi Security
The availability of Wi-Fi hotspots at public places such as coffee shops, airports, and hotels has made it more convenient for us to access the Internet when we are away from the office or home. Unfortunately, the convenience comes with a huge risk as most public Wi-Fi hotspots do not encrypt the data transmitted through their networks. This means that sensitive information such as your email passwords, bank account information, and credit card information are available for the hackers to steal and use against you.
Public Wi-Fi hotspots are perfect places for predators and hackers to perpetrate their cybercrimes. If they happen to get a hold of your personal information, you could very well be the next victim of identity theft! Password-protected home Wi-Fi networks though somewhat safer are also highly vulnerable to sophisticated hackers.
Why Use Hotspot Shield VPN to Protect Yourself from Hackers
Despite the risks, Wi-Fi security is possible. The best way to keep your device secure on any network and in any location is to use a personal VPN such as Hotspot Shield VPN.
Our VPN solution uses advanced VPN technology to encrypt your network traffic, enabling you to connect to a website via HTTPS. What this means is that your sensitive data, including passwords, credit card details, instant messages, and financial transactions are encrypted just like on a banking site. Therefore, hackers, spammers and ISPs are not able to track, monitor or intercept your web activities if you install and run Hotspot Shield VPN on your device.
Wi-Fi security becomes even more critical if you are a frequent traveler or student who needs to use Wi-Fi connections at hotels, airports, coffee shops or university campuses to access the Internet.
Hotspot Shield VPN is available as an ad-supported free VPN service or a paid premium VPN service.
Additional Benefits of Using Hotspot Shield VPN
Hotspot Shield VPN is a versatile security software that provides these additional benefits:
Anonymous surfing – Surf the web anonymously and prevent tracking of your browsing history.

Malware protection – Get protected from over 3.5 million malware, infected, phishing, and spam sites.

Unblocking websites – Hotspot Shield enables you to access websites from anywhere, including popular sites such as YouTube, Hulu, Pandora, Facebook, Twitter, and online gaming sites.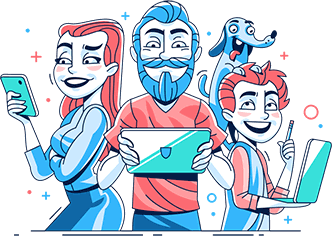 Download Hotspot Shield VPN. It's Free!
Join over 650 million users already enjoying absolute Internet Freedom around the world by downloading Hotspot Shield VPN.
We don't store or share your IP address