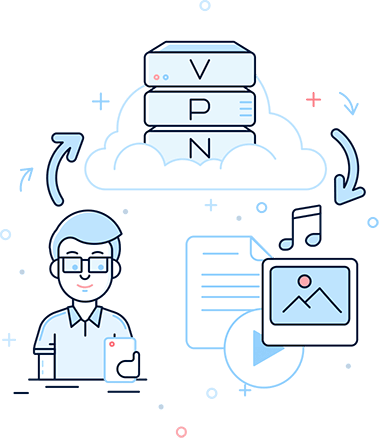 FAQ on Hotspot Shield PrivacyProtection
We care about your privacy and know that you may have questions about how Hotspot Shield works, so we have designed these FAQs to give you a better understanding of our privacy practices.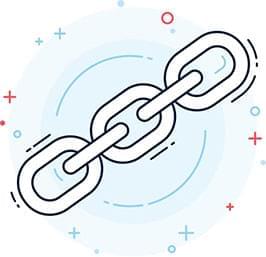 How does Hotspot Shield secure my Internet connection?
Turning Hotspot Shield on encrypts all of the traffic between your device and our servers using TLS 1.2 with perfect forward secrecy (ECDHE), 128-bit AES data encryption.
Does Hotspot Shield log or share my IP address with any third parties?
No. Your ISP provides you with a unique address, called an IP address, that may be used by the ISP and by websites to track your browsing activity across the web.
Hotspot Shield replaces your IP address with an anonymous proxy IP address associated with one of our servers so that your actual IP address is not shared with the websites you visit. To further anonymize your web presence, Hotspot Shield assigns the same proxy IP address to multiple users, and assigns different proxy IP addresses to the same user over time. In this way, Hotspot Shield interrupts the ability of third parties (such as ISPs, websites and hackers) to associate specific IP addresses with individual users' browsing activity.
The Hotspot Shield systems are set-up to delete your IP address at the end of each session. Hotspot Shield retains no information about your original IP address after you end your VPN session. Furthermore, Hotspot Shield does not share your IP address with unaffiliated third parties.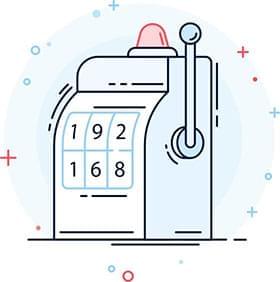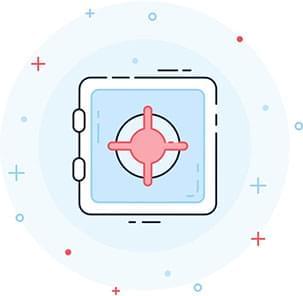 Does Hotspot Shield keep my payment information?
Hotspot Shield offers two available versions: a free version, and a premium Premium version. If you choose to buy the premium Premium version, your credit card or other payment information are never collected or stored by Hotspot Shield.
If you purchase the premium Premium version on our website, your payment information is securely sent to either a third party payment processor or PayPal. If you purchase the premium Premium version via an in app purchase or in the app store on your mobile device, your payment information is collected by the app store provider (e.g., Apple or Google).
Does using Hotspot Shield protect me from malware, phishing, or spam?
Using Hotspot Shield protects users from over 3 million known or suspected malware sites. The free version of Hotspot Shield offers users protection from basic malware sites, known as "trojan sites," which are deliberately created to infect a user's computer with malware when the user downloads or clicks on content.
Hotspot Shield Premium offers users this basic protection, as well as protection from three additional types of malware sites:
Phishing sites: Sites that mimic sign-in pages of trusted companies in an attempt to steal users' private information such as passwords or credit card numbers;
Infected sites: Sites that may be legitimate, but have been infected with malware;
Spam sites and content farms: Sites created to earn a share of ad revenue, but have little useful purpose.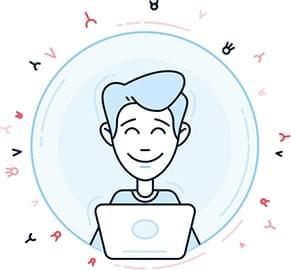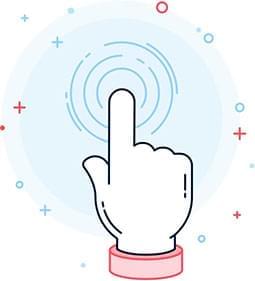 Do I have to create an account to use Hotspot Shield?
No, creating an account with Hotspot Shield is completely optional. You may choose to provide your email address and create an account to add multiple device to your Hotspot Shield subscription, but there is no requirement to do so. Users can use Hotspot Shield without logging in or providing any registration information.
Do you collect any information about the websites I visit or the apps I use while using Hotspot Shield?
We collect only anonymous, aggregate data about which websites our users visit and which apps our users use.
We do not attribute any specific website visits or app usage to any specific user. We collect this information to: 1. Perform analytics on our services, including measuring whether our users are able to successfully access certain websites or apps; 2. Troubleshoot service issues and improve service quality.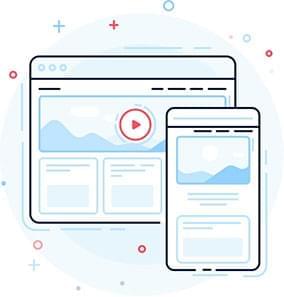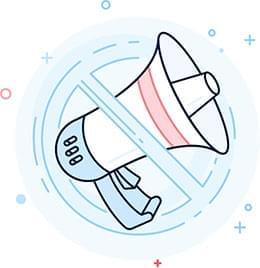 Does Hotspot Shield show me ads when using the service?
The Hotspot Shield free version on Windows, Mac, and iOS does not serve any advertising. We generate no revenue from free users of Hotspot Shield on the Windows, Mac and iOS platforms. The Hotspot Shield Android free version is supported by advertising, when using our free Hotspot Shield Android product you may see generic ads provided by our advertising partners. The Hotspot Shield Premium version has no advertising.
Will using Hotspot Shield stop advertisers from collecting any information about me or my device?
Hotspot Shield does not share any personal information about you with advertisers. Nevertheless, advertisers may be able to collect certain information independently from you or your device when serving ads from the Hotspot Shield application, such as your device's advertising ID and wireless carrier.
For more information regarding your device's advertising ID and its options, please visit https://support.google.com/googleplay/answer/3405269 for Android devices or https://support.apple.com/en-us/HT202074 for iOS devices
Advertisers may also place cookies in your browser that may allow them to collect certain information about your browsing history. To find out more about how to exercise choices with respect to certain third party cookies, including opting out of receiving such cookies, visit the Digital Advertising Alliance's Self-Regulatory Program for Online Behavioral Advertising at www.aboutads.info, or the Network Advertising Initiative at www.networkadvertising.org.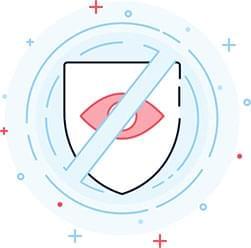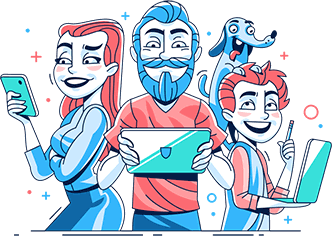 Download Hotspot Shield VPN. It's Free!
Join over 650 million users already enjoying absolute Internet Freedom around the world by downloading Hotspot Shield VPN.
We don't store or share your IP address